Online surveys for HR professionals

Create online forms and surveys that will help you create a better working environment in your company. Use the information to motivate and retain employees and bring new candidates.

Create HR surveys
Employee satisfaction survey
This survey was designed in order to understand what we are doing well and what we should improve inside the organization.
Please select the department in which you work
How long have you been working in the company?
How satisfied are you with the organization's work environment and infrastructure?
Being 1 "Extremely dissatisfied" and 5 "Extremely satisfied".
On a scale of 1 to 5, how would you rate your work-life balance?
Being 1 "Poor" and 10 "Excellent"
Do you feel the organization offers you career growth opportunities?
Are there some things we are doing great here?
Considering your complete employment experience with our company, how likely would you be to recommend someone to join the company?
Thank you!
Thank you for taking the time to make our company a better place to work.
Use Survey Kiwi in your company to create a better work environment.
Performance evaluations
Create performance evaluations surveys to gather honest feedback from your employees in real time. Analyze data and use insights to understand employee performance and learn about aspects that have to be improved by person, team or entire areas.
Try for free
Learning and development
Evaluate the results of the different training through online quizzes and tests. Analyze the knowledge acquired by your employees to maintain a high level.
Try for free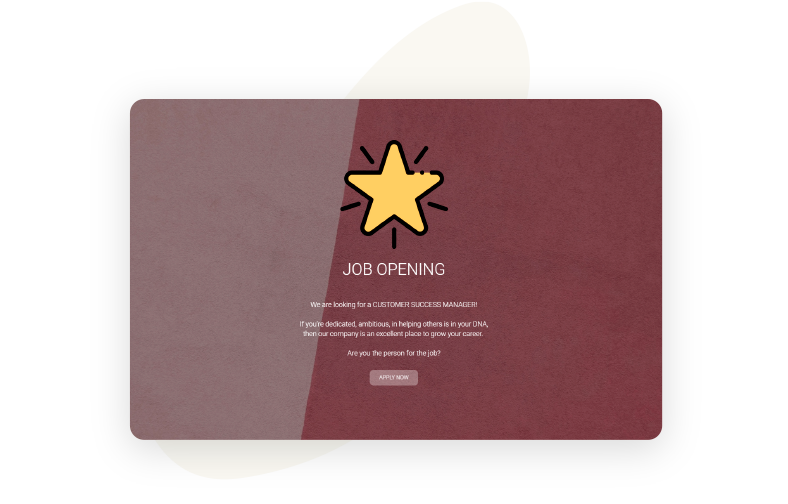 Recruiting
Measure the knowledge about your brand from new candidates with forms and tests. Make surveys to understand and improve the recruiting process. Make the new employees experience better from start to end.
Try for free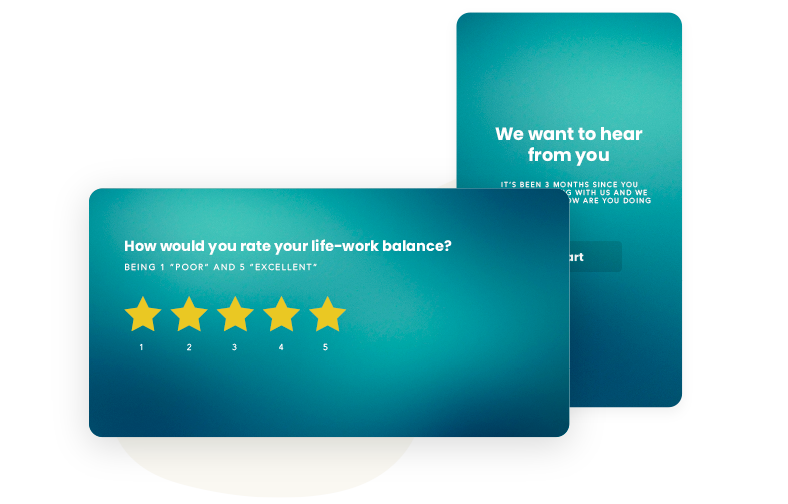 Team building
Improve the integration of new employees and understand how they are engaging with their teams. Use tests and quizzes to strengthen existing training programs.
Try for free
Leaving survey
Create surveys to understand the experience and feedback of employees who are leaving your company. Share the results with the different teams and managers to find possible improving points.
Try for free