Gather information to make strategic decisions

Create beautiful and professional forms and surveys in three simple steps. Send it to your clients by email, WhatsApp, SMS or social networks and analyze results in real time.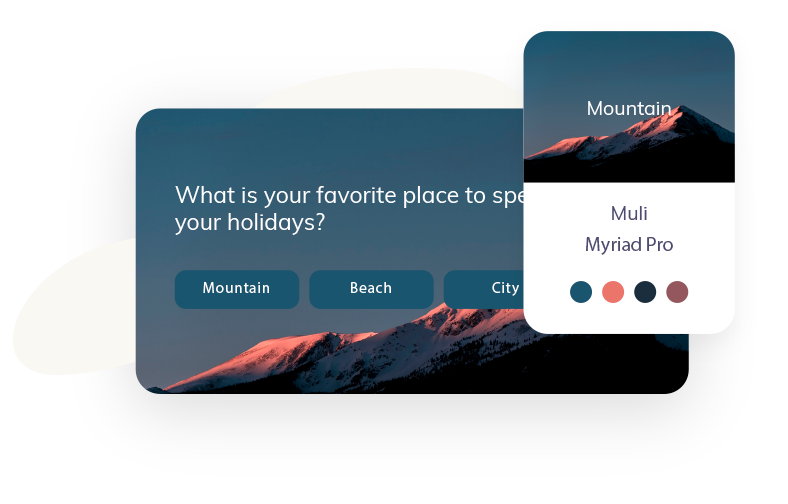 Customize all your forms and surveys
Adapt your creations to show your brand identity. Choose from a wide option of questions and use multiple visual elements to customize your forms. Add images, logos, colors, fonts… and you can even include videos!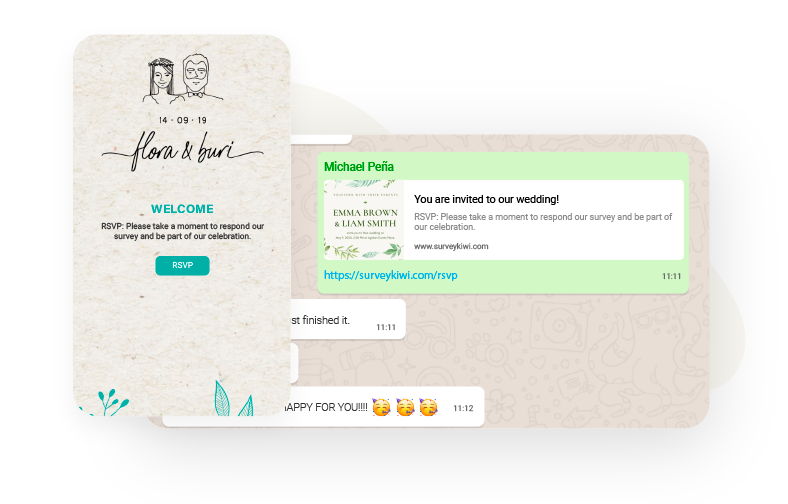 Share your campaigns in multiple channels
Several ways to share your campaigns. Reach your audience wherever they are and on any device. Share your campaigns by email, WhatsApp, SMS, social networks, QR codes, embed it in your website, and much more!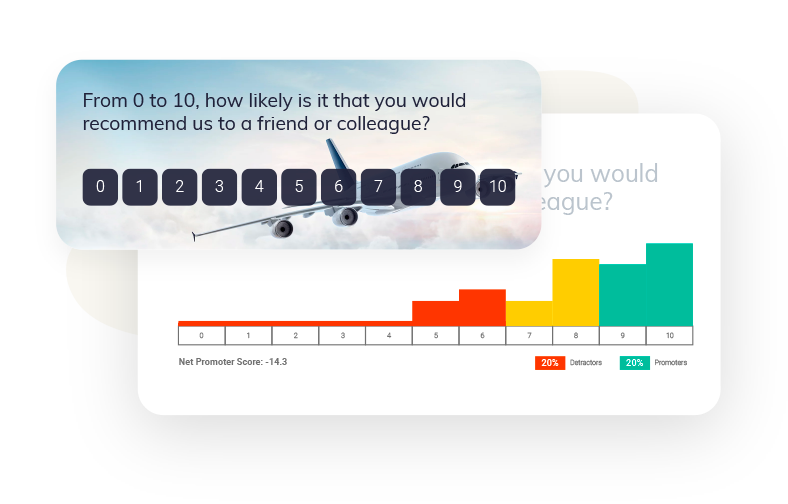 Real time powerful data analysis
Gather all your information in one place and analyze it in real time. Measure your results with a powerful analysis engine that will allow you to filter responses, download reports in multiple formats and share the results. Everything in a simple, visual and intuitive interface.
Survey Kiwi in action
Check out some examples or navigate our dedicated section to find out which suits you best. Multiple use cases for different industries.
You are in good hands
This is what some of our clients are saying about Survey Kiwi.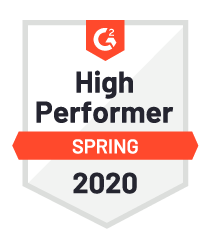 A very friendly and intuitive platform
Survey Kiwi is an intuitive and friendly tool. We have used it to receive feedback about trainings and for other internal engagement campaigns. The support is agile and efficient, something that is hard to find in other providers.
Christian Marchesan
An outstanding customer support
Survey Kiwi has been an unconditional ally for Puma Energy. It helped us to obtain metrics for different programs inside the company. We will continue using Survey Kiwi and we recommend it for its quality, usage simplicity and above all, being a company with an outstanding customer support.
Marcela Zamudio
A simple and powerful interface
Survey Kiwi is a key tool for the planification and development of our projects. With a simple and powerful interface we generate forms that help us on our day-to-day keeping the quality of our brand across all the experiences.
Federico Guaglianone
Analytic tool with great data analysis
We had an urgent need for a campaign with internal and external clients and we found in Survey Kiwi a flexible and agile tool with every feature that these kind of platforms require. It also has a result analysis dashboard with great quality data in a friendly and easy to read visual.
Juan Pablo Bouchard