Developers

Take your data to the next level with powerful resources for developers. Use the API's and Webhooks to integrate Survey Kiwi with your favorite platforms. Automate tasks to simplify your work and reach more efficiency.

Create campaign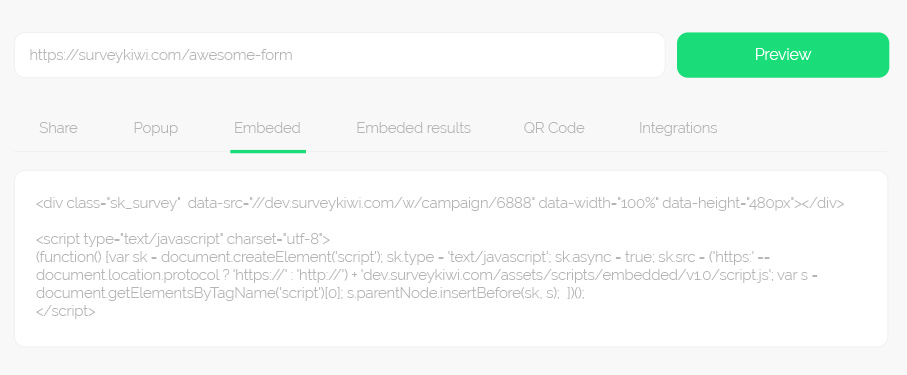 Great companies are built on great products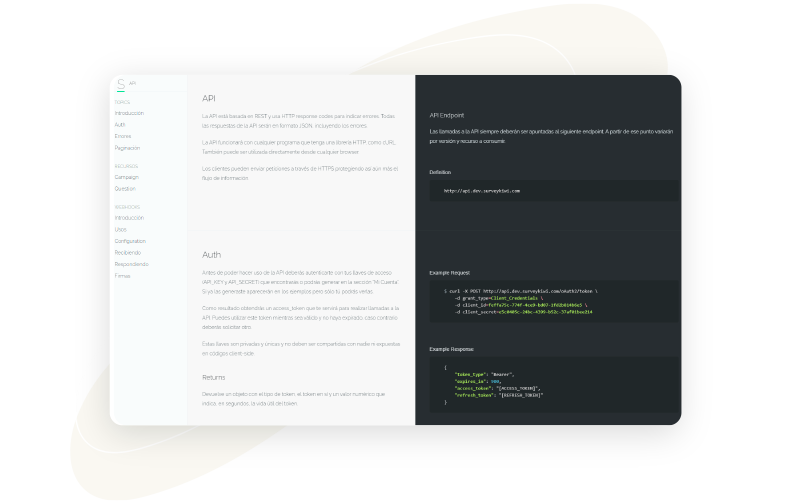 APIs
Send the information gathered in your campaigns to your CRM or to your internal communication tools. Access the responses without the need to log in to your account or third-party integrations.
Read documentation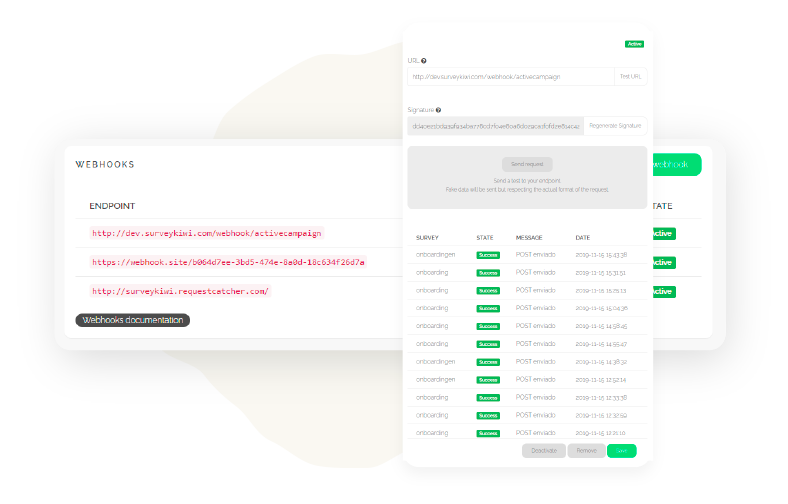 Webhooks
Send each response that your campaigns receive directly to a URL at the exact moment a user finishes responding
Try for free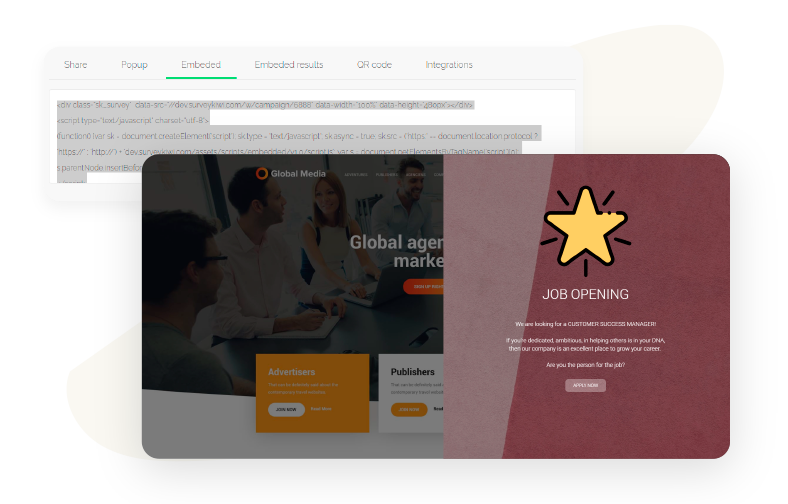 Embed your campaigns in your website
Integrate your forms and surveys to your website or app so it can be seen as part of it. Users won't have to leave your site to answer your campaigns.
Try for free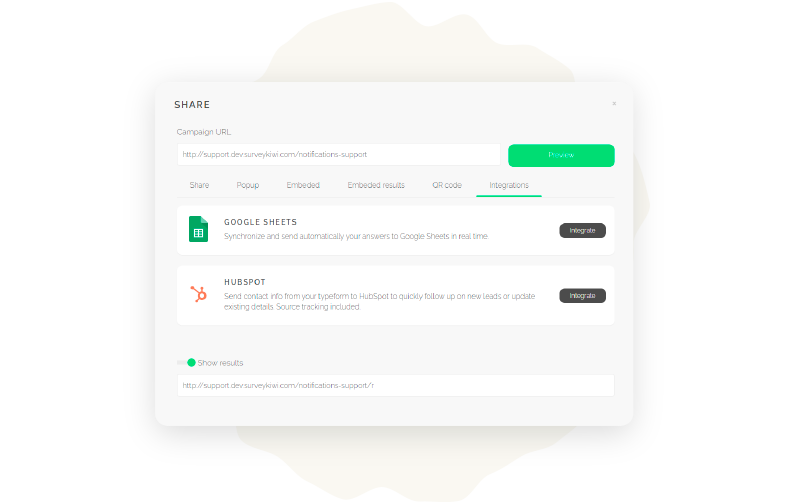 Integrations
Access to integrations with your favorite tools so in a few clicks you can have them sharing information with Survey Kiwi. Send your responses automatically to spreadsheets with Google Sheets or contacts information to HubSpot.
Try for free