Online surveys for the hospitality industry

Improve the experience of your guests, passengers and customers through professional forms and surveys. Retain customers so they become loyal to your brand. Create beautiful customized and engaging mobile-ready surveys.

Create hospitality survey
After stay survey
In order to maintain high quality standards at the Premium Hotel, we carry out quality surveys to our guests. We are really keen to understand what you thought of your stay with us.
What is your favorite destination when you think about your dream holidays?
What was the main reason for your trip?
How friendly was the hotel staff?
Which of these characteristics would you say it is the most important for you in order to choose a hotel?
Is there anything else we could have done to improve your experience with us?
Your feedback is very important.
Thank you for taking the time to answer this survey. We look forward to welcoming you again in the future.
Use Survey Kiwi in your company to measure your guests and passengers satisfaction levels.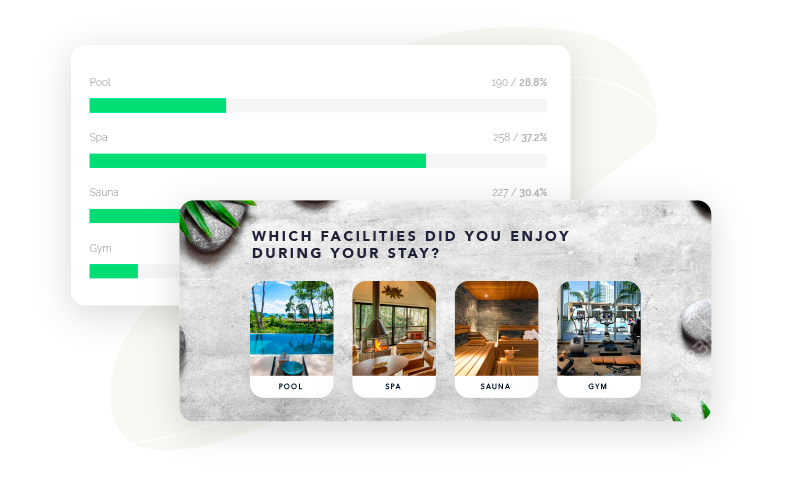 After-Stay surveys
Create and send after-stay savers to your guests. Receive the information in real time anywhere you are and analyze the different areas to improve. Learn about your guests feedback to improve their experience.
Try for free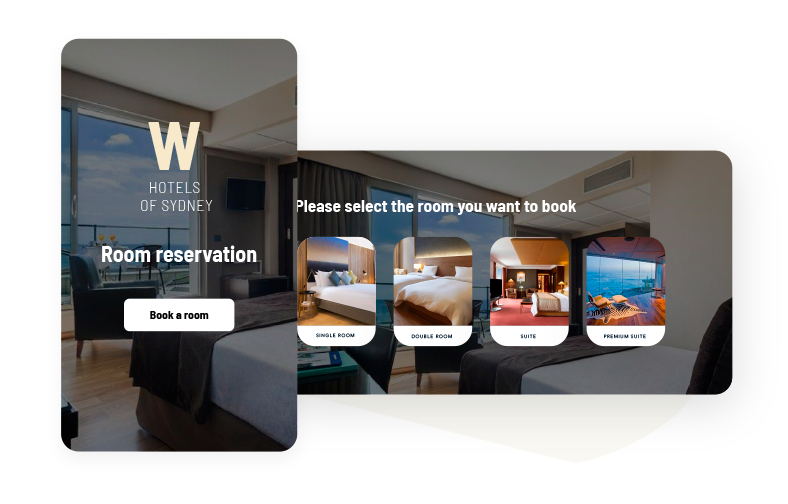 Customize your forms with the images of your hotel or company
Customize all your forms and surveys so your clients automatically recognize and relate them to your company. Upload images of your brand and attract your clients to answer your campaigns.
Try for free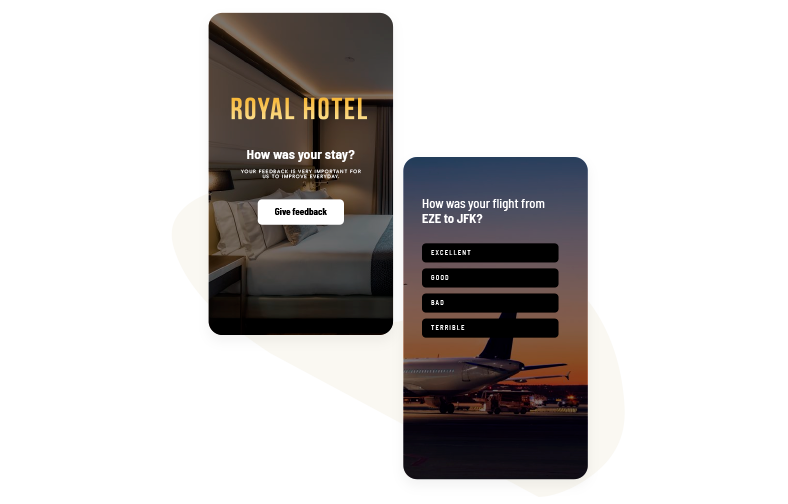 Multiple surveys & multiple users
Create multiple surveys to analyze every aspect of your business, after-stay surveys, travelling surveys, internal employee surveys or even surveys for your restaurants. Bring multiple users to the platform so each one can manage their own area so they can achieve better results.
Try for free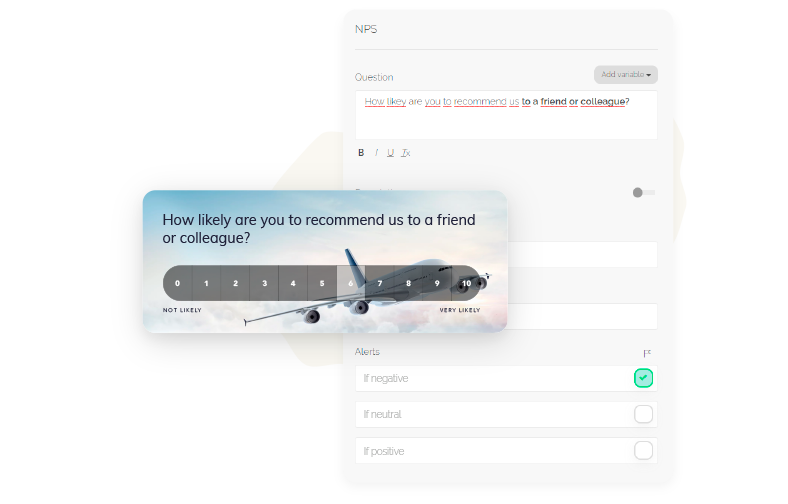 Response alerts
Receive alerts immediately when your clients answer that they had a bad experience with your service. Act fast and convert those customers in promoters of your brand.
Try for free