Online surveys for the education industry

Gather valuable information for your educational institution through mobile forms and surveys. Receive feedback from students and parents to improve the educational experience.

Create educational survey
Student satisfaction survey
Maintaining a high quality learning experience and content offering is part of our core mission.
On a scale from 1 to 10, how likely are you to recommend this university to a friend or family?
Which facilities have you used the most during the year?
How clearly did your professor explain the course material?
Being 1 "Not at all clear" and 5 "Extremely clear".
Are you comfortable with the speed at which the lectures were delivered?
How would you rate the overall satisfaction with the class?
Being 1 "Extremely bad" and 5 "Extremely good"
Do you want to add any additional comments?
You can add areas of improvement for your instructor or areas where he or she did particularly well.
Thank you for your time!
Your feedback is very important.
Our instructors are constantly trying to improve their classes and so your feedback helps us to detect areas of improvement.
Our student's feedback helps us to continue improving every day.
Use Survey Kiwi in your educational institution to improve the academic experience and find new ways to manage knowledge.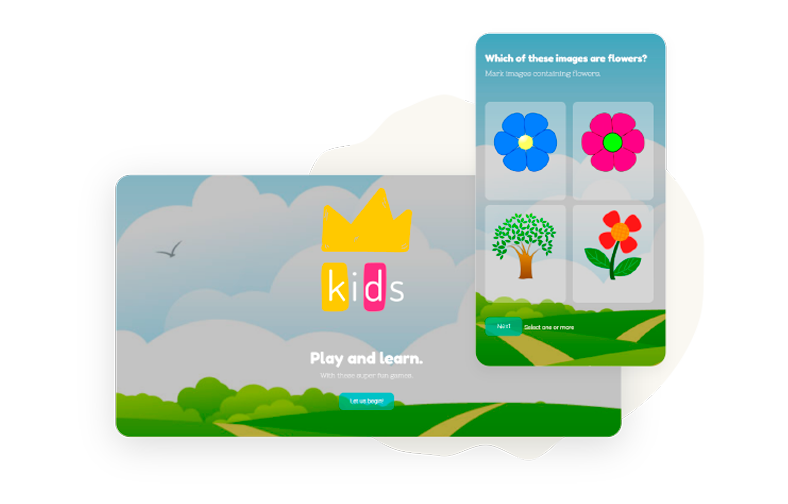 Boost and improve your academic experience
Be part of the change in education with a platform to collect data to understand what is the correct way to go. Gather results in real time with a powerful data analysis engine before, during and after class.
Try for free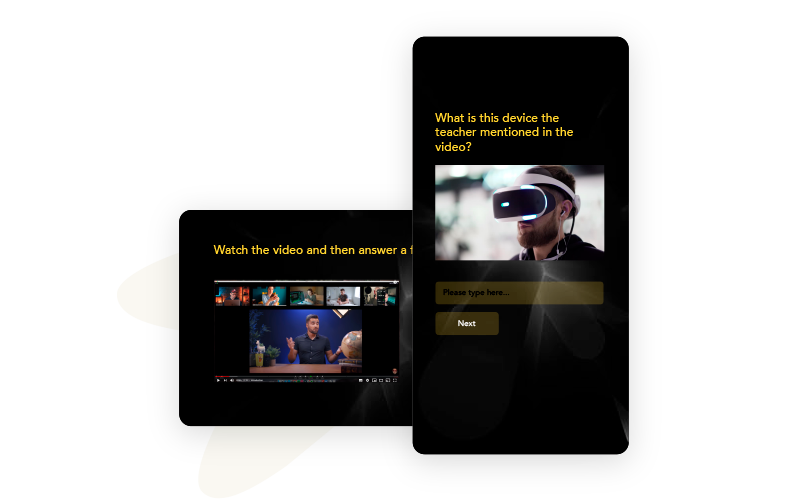 More attention = high response rate
Capture your student attention with highly visual surveys and an incredible user experience. Use images, videos or even GIFs to generate an engaging experience for them.
Try for free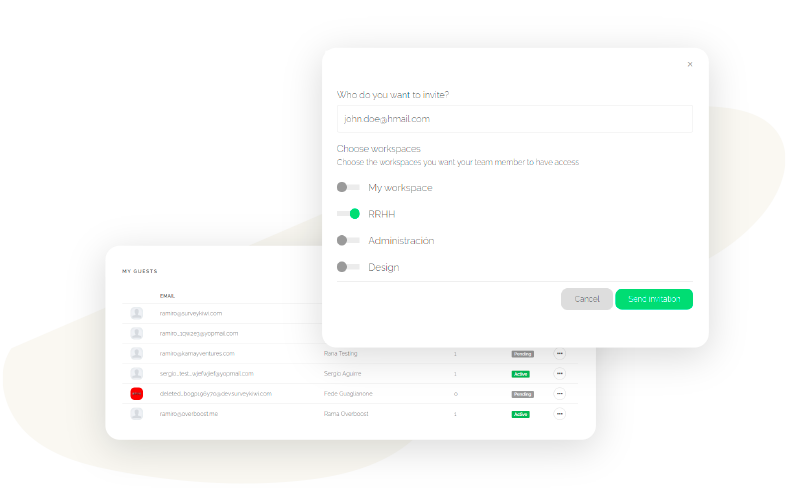 Multiple users
Assign multiple users so each professor can create their own surveys, manage their campaigns and analyze their own results. Apply different access levels so each of them can have their own workspace.
Try for free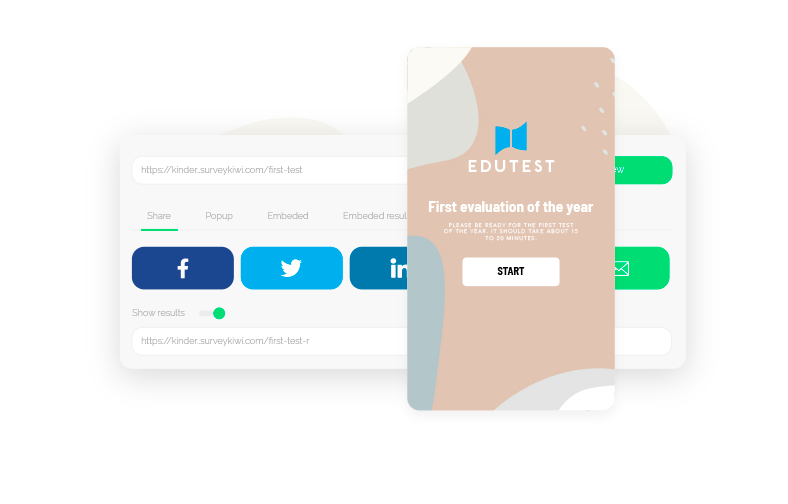 Share your surveys easily
Send your surveys via WhatsApp, SMS or email and gather the information immediately. Survey during a class, before or after it and receive notifications with every response received. Show the gathered results with all the respondents to create dynamic and engaging debates.
Try for free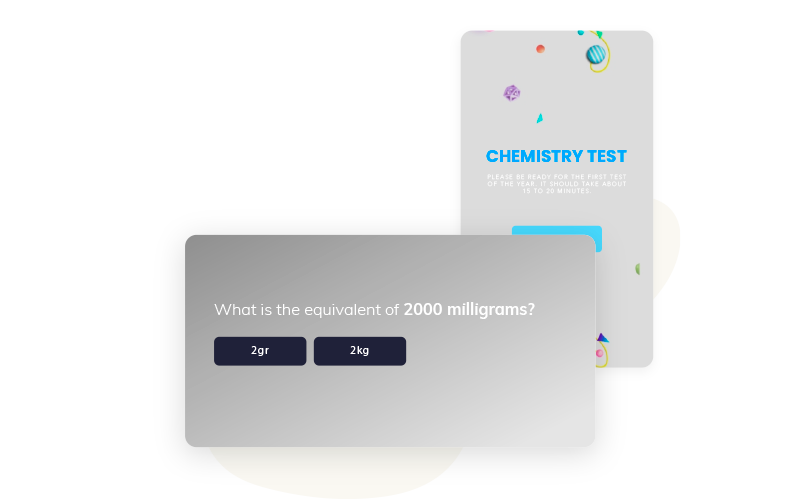 Quizzes
Create tests to measure the knowledge of your students. Use dynamic quizzes, upload images to your options and assign scores to your questions. Make your classes more engaging and find new ways to generate knowledge to your students.
Try for free