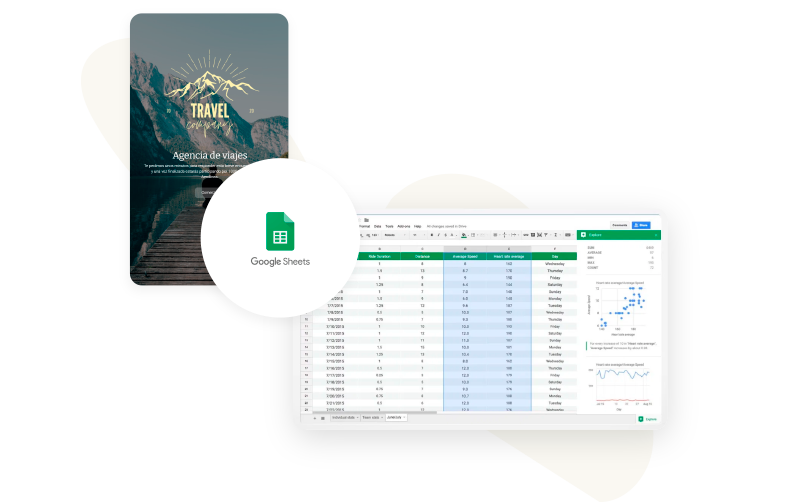 Capture information in real time and send it to your spreadsheet
Capture the responses of your users and send them automatically and in real time to a spreadsheet. Avoid having to do manual processes.
Integrate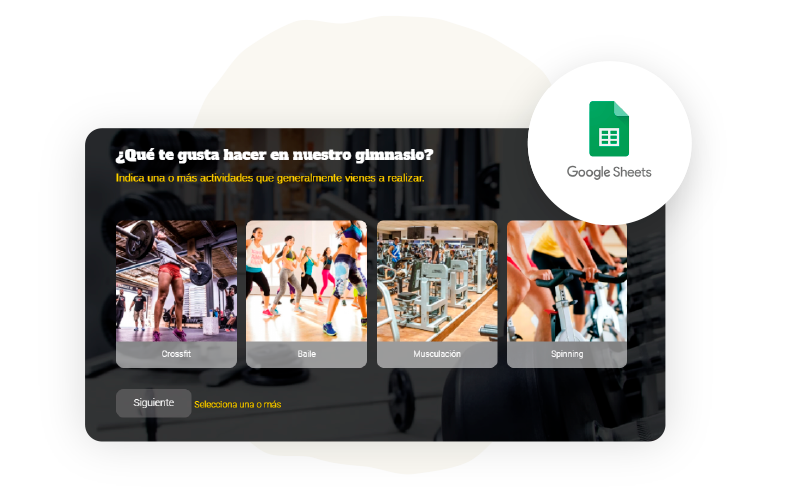 Automate your processes
Create your campaigns, integrate them once and automate different processes so the information can be sent automatically. Receive all the responses in your Google Sheets account and analyze the information in one place.
Integrate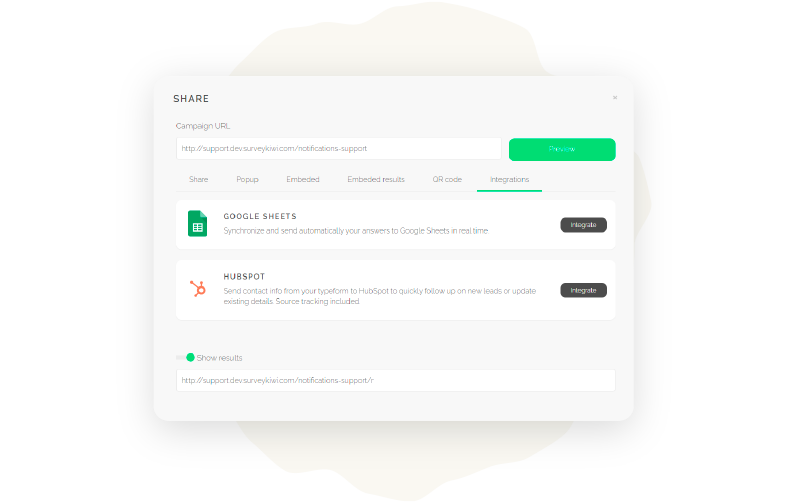 Integrate both tools in no time
You won't need any specialist or technical knowledge to integrate Survey Kiwi with Google Sheets. In 3 simple steps you will be able to have your forms and surveys integrated and sharing information in real time.
Integrate